Guests at The Lodge at Palisades Creek can cozy up in our rustically luxurious, individual log cabins, each located within "casting distance" of the Snake River. 13 private cabins dot the river bank allowing unmatched serenity between marvelous days on the river.
In order to accommodate small groups and families, we offer the South Fork House. Located at the confluence of the Snake River and Palisades Creek. The spacious South Fork House features two bedrooms, private baths, a well-appointed living room, wet bar, and a large private deck.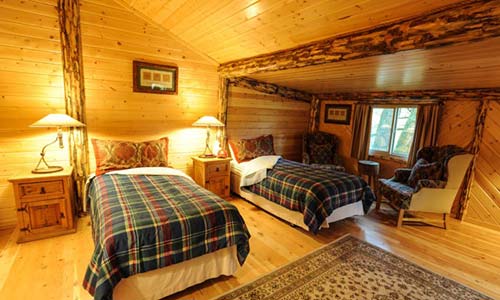 7:00 A.M.-9:00 A.M. — Breakfast in main lodge
8:00 A.M.-5:00 P.M. — Guided fishing
5:00 P.M.-7:00 P.M. — Drinks & Appetizers
7:00 P.M.-9:45 P.M. — Dinner in main lodge
9:45 P.M.- ?:?? — Liar's Den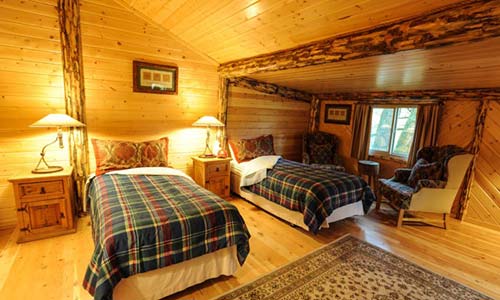 View the cabins we have here at the Lodge.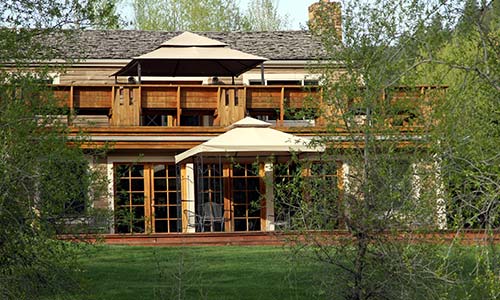 View our rates and reservation policies.
See what our guests have to say about their trip.